Kronner Foot Casting Stand
---
Downloads
---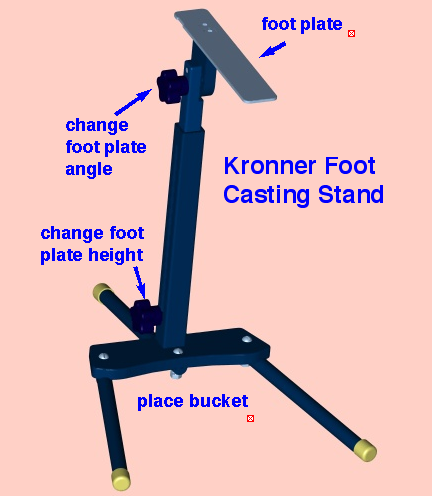 Basic Stand Part Number: A-2-300B
All adjustments necessary to obtain optimum joint angles may be set on the stand. The stand has a broad rectangular base which accomodates a bucket (Not Shown), a telescoping height adjustment, and a thin flat plate which may be angled above or below the horizontal.
The cast is applied by wrapping around the foot and plate. Removing the stand leaves the completed cast. Resulting defects on the bottom of the cast are removed by molding. Component parts are stainless steel and anodized aluminum.
The basic stand is used for short leg and upper extremity casting. Accessories for long leg casts, knee casting, and to aid in molding the foot, complete the system.
---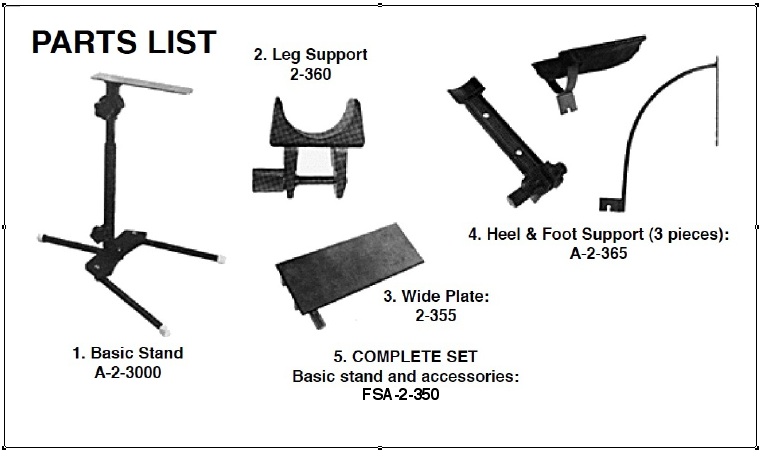 Basic Footstand and Accessories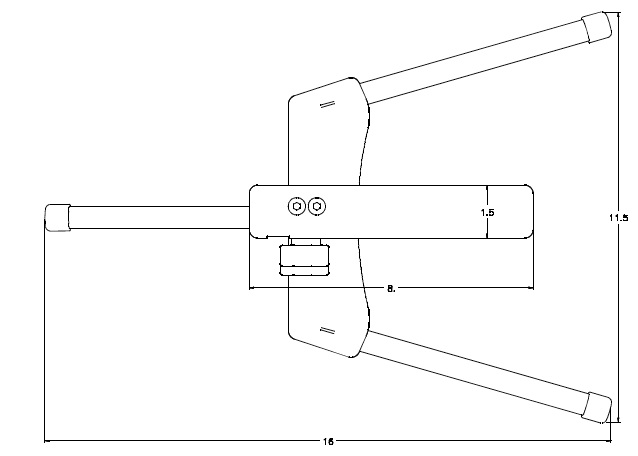 Footstand Dimensions - Top View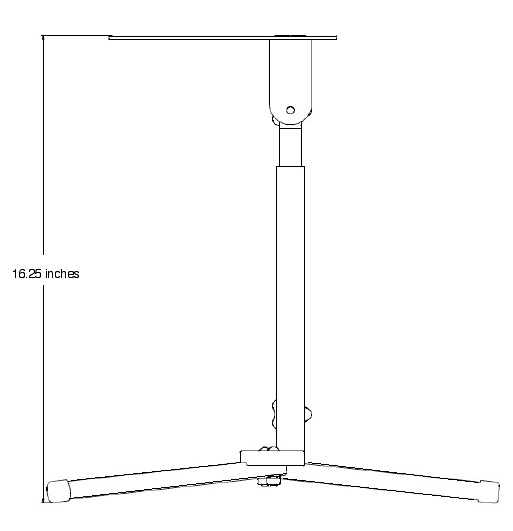 Footstand Dimensions - Side View (Max Height 23.25 Inches)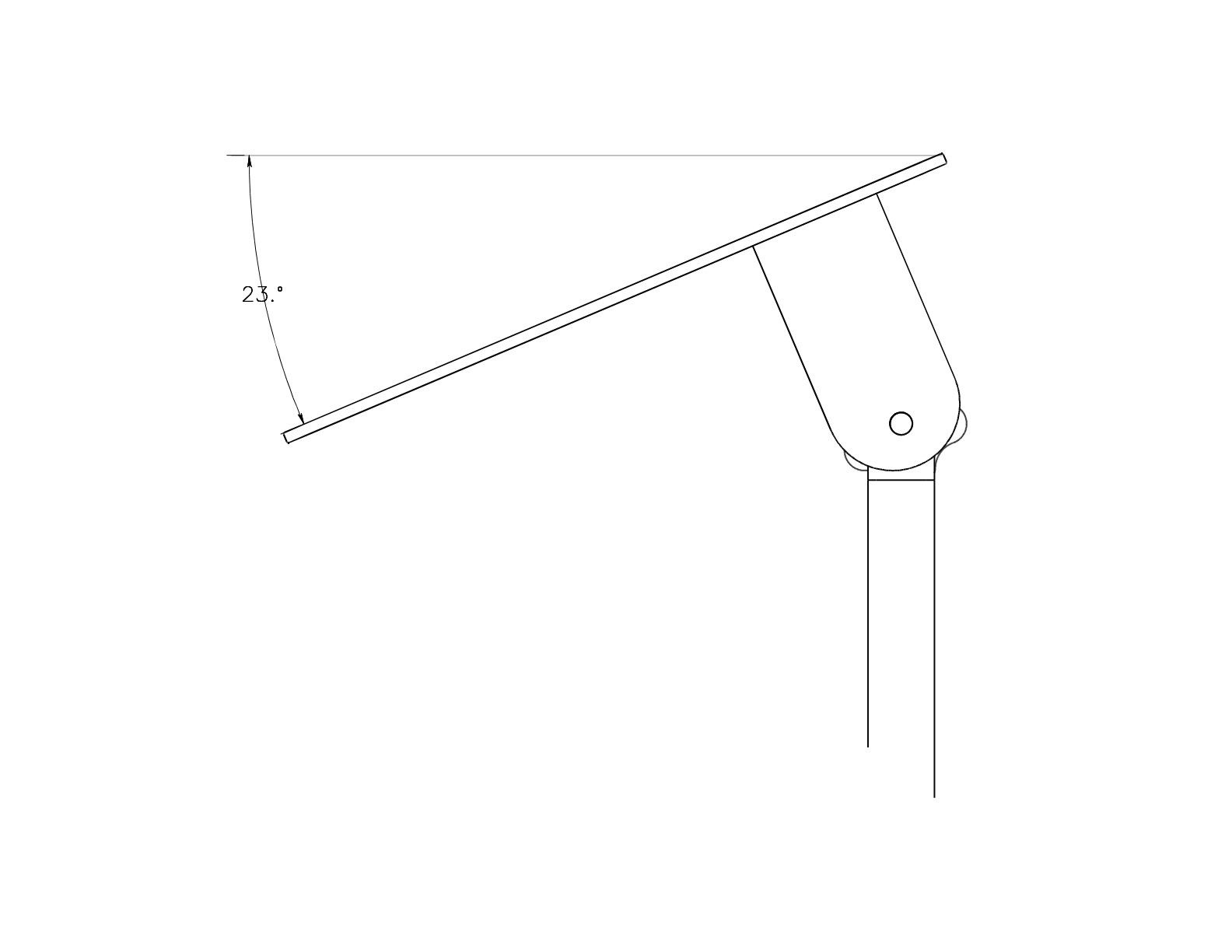 Footstand Dimensions - Plate Angle